Share your desktop
category: residue
sp.gmflc

Ye that image really rox, i think i linked it here at pouet once. Ordering that poster from america is to expensive else i had one in here already. ^^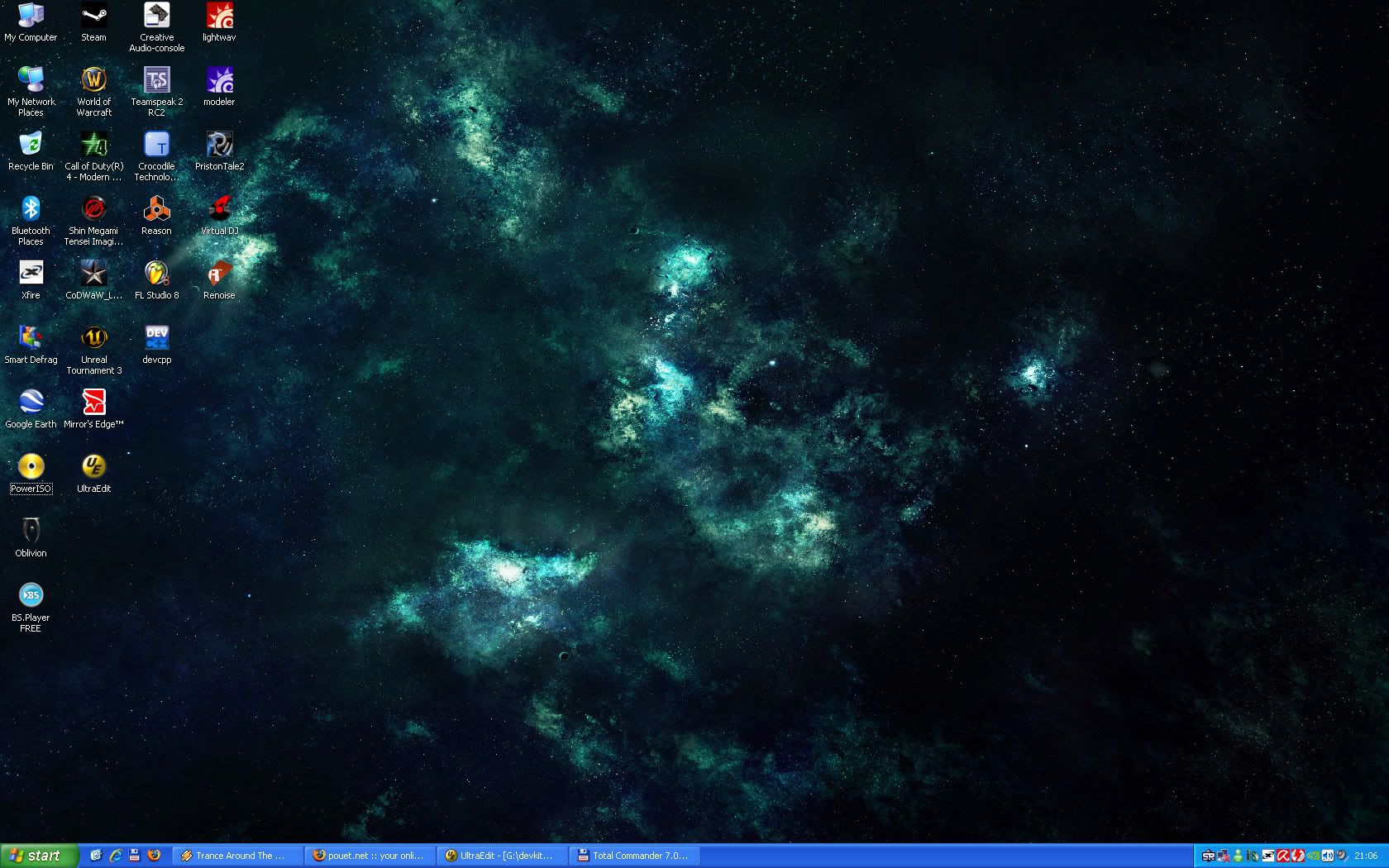 when my desktop becomes too full.. its to a folder named "craptop".. and later it goes into the trashcan.. and finally it dies.
Mine, XP with compatible theme and Vista fonts for visual pleasure:


Quote: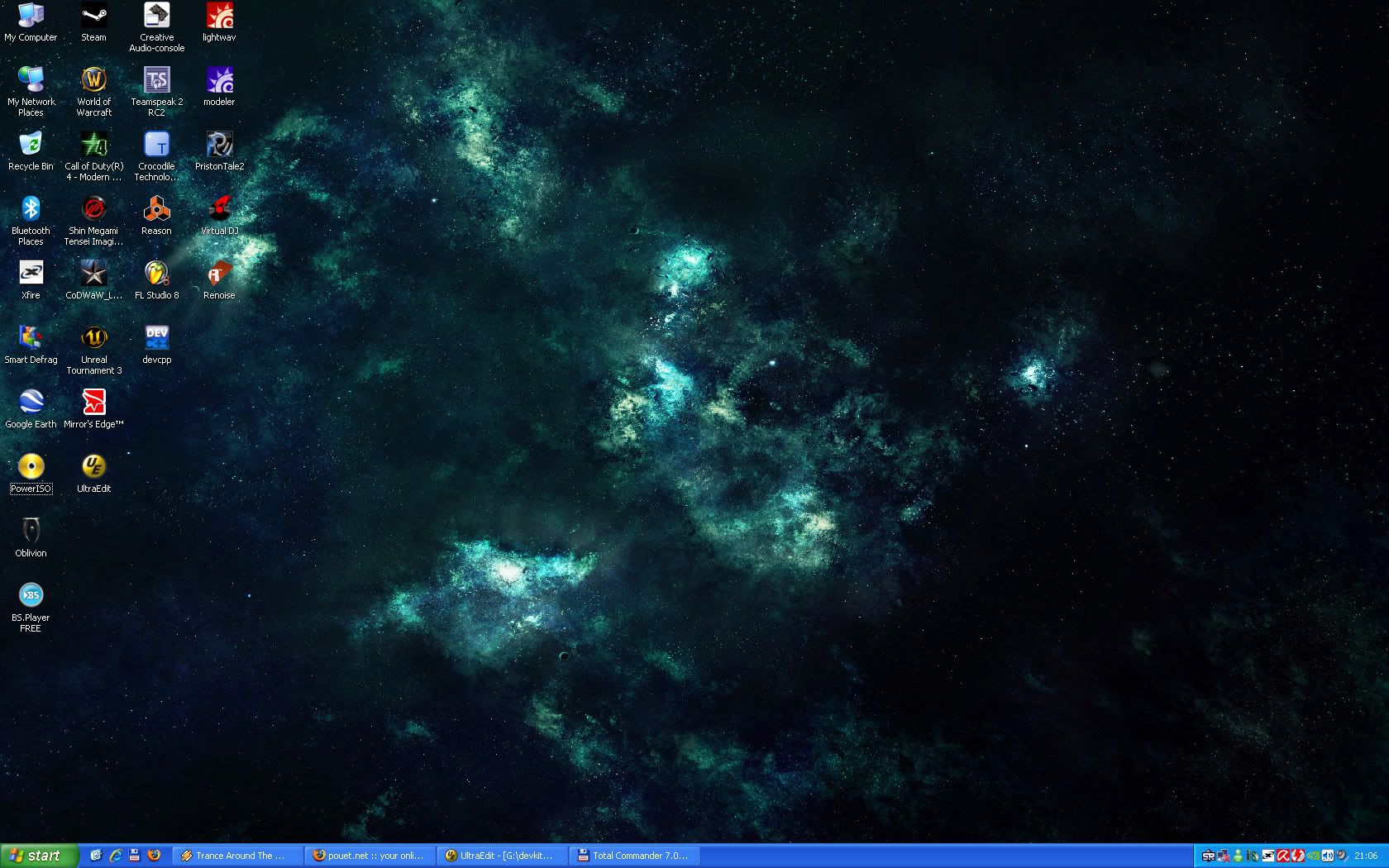 I would like to know where you can get this universe background and if it's available in 1920X1200 resolution please.
Thank you.
The background file, its only 1600x1200 tough :(

And allot more nice pictures
Nice, thanks!
My Atari STe desktop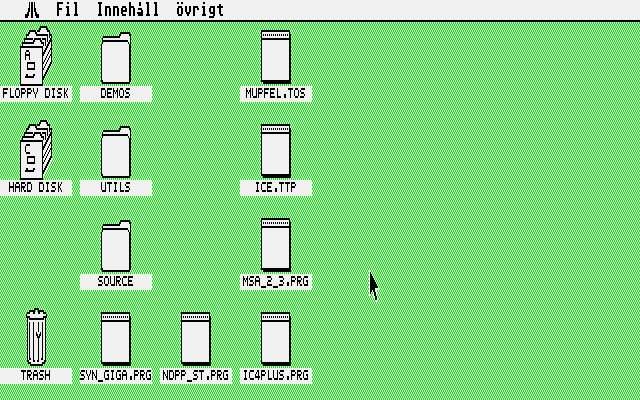 My Atari Falcon desktop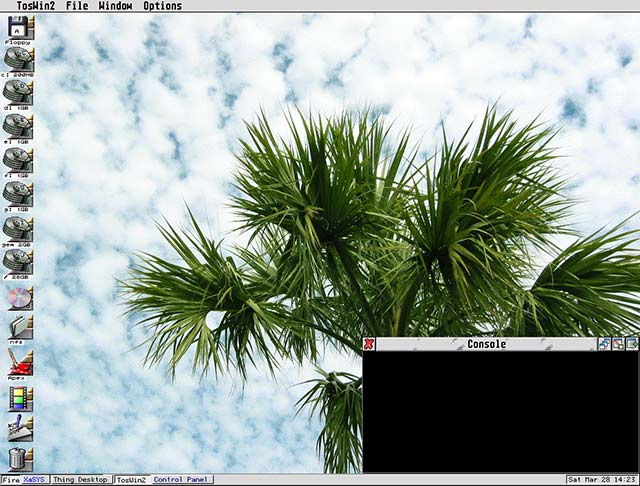 My Mac OS X desktop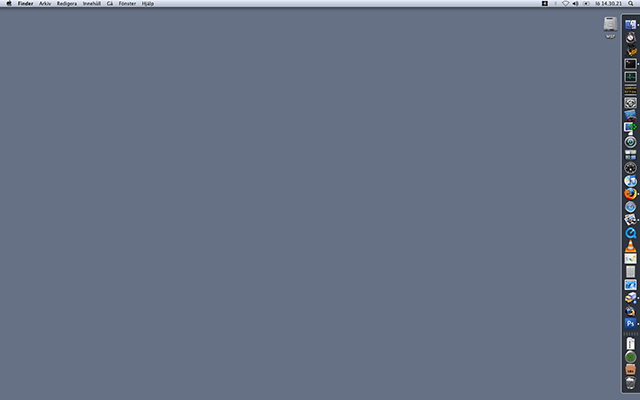 My actual favorite :


(don't worry, it'll be there soon, but uploading goes slow again for some reason >.>)
XT95: where to get that background pic?
branch through zero? Great translation job there

i like the atari falcon desktop posted just above
reminds me of miami vice
bartman : here !
thnx
http://interfacelift.com/wallpaper_beta/downloads/date/any/
great site!
Needs more Workbench.


Randomizes every 30 seconds to one of these over 2 screens...

Which one?
The work lappy, which also gets booted with a heavily modified live debian usb so the background helps to remind me...

Said debian desktop.